Guesting on this week's edition of the marathon training log is the "Con" of #NatConathon, the one and only Connor!
Week 3 of #NatConathon training is complete and fueling was this week's hot topic (in addition to the New Jersey summer temps!). This week's training called for long weekend runs of 4 miles on Saturday followed by 9 miles on Sunday. If you are an avid reader of this blog you may have realized that hot weather running isn't a favorite of ours; not by a long shot. Getting up early to tackle these runs before the heat of the day sets in has been the saving grace. Even though it took some time, we are starting to get used to these early wake up calls…sort of.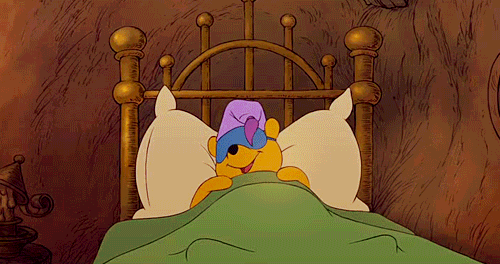 Now that we are starting to inch into double-digit mileage, we knew it was time to start implementing and experimenting with different fueling strategies. Since we began our long distance running, we have been avid users of Nuun hydration tablets (#NuunLife) and GU Roctane gels. Our favorite flavors have been Cherry Lime and Strawberry Lemonade Nuun and then Cherry Lime and Sea Salt Chocolate Roctane GU (the Cherry Lime flavors have been a surprise hit).
We knew that going 26.2 miles would require a complete overhaul in our fueling strategies to ensure we have enough gas in the tank, so to speak. We also knew that we didn't want to just keep popping GU gels (#PopDatGU) for 26.2 miles, so through some recommendations we decided to try energy chews/blocks to help complement the gels. After a quick shopping spree at the Princeton Running Company we got a sampling of GU Chews and Clif Bloks to start testing them out.
For our 9-mile run on Sunday, we did 30-minute segments of running followed by 3-4 minutes of walking to safely cover the distance (you may have heard me mention the hot and humid summer running conditions…it's still a thing). When we reached the first 30 minutes, we used one packet of regular GU (Campfire S'Mores flavor is also a new favorite). This was a lot earlier than we usually take a GU, but one of the things we have constantly been reading about is to "fuel often and early" and it actually kept us feeling pretty strong through our twisty and hilly route.
Thirty minutes later, it was time to use the energy chews/blocks. We elected to try the Clif Bloks (strawberry!) which were actually quite tasty and reminiscent of fruit snacks and gave our legs some nice added energy. After the last 30-minute segment we decided to not take any fuel since we were less than a quarter-mile from the end of the run; we powered through.
What did we learn? That fueling every 30-ish minutes is going to be key to making sure there's enough in our systems to go the distance without hitting any walls. For our next double-digit run, we're thinking of repeating this tactic and alternating between the GU and the energy chews/blocks when we hit each walk break. We are also toying with the idea of trying to extend the run segment to 35 minutes between fueling.
Coming up this weekend is the New York Road Runner Manhattan 7-miler in Central Park, which should be a good test of how strong our legs are since we've been running up a hill after every run since we started training. Get ready, Harlem Hill!