It's Global Running Day!
5AM came rather quickly, but I surprisingly didn't have trouble getting out of bed. Connor and I planned on doing something this morning that we — interestingly — have never done before: run together on a week day before going to work. Anyone I know will tell you that I'm not the best morning person…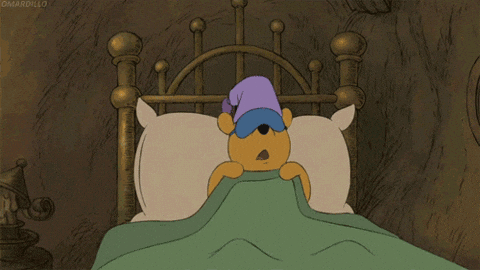 But today went great! We were out the door at 5:22 and did 3 miles on this crisp spring morning. Since today is Global Running Day, I wore my 2016 Walt Disney World Half Marathon shirt to commemorate our first "long" race and the beginning of our running journey together.
In the days leading up to today, I've been thinking a lot about why I run and how I got into running in the first place. My memory takes me back to middle school where I did track; but being one of the taller ones, I did what the rest of the tall girls did—high jump and long jump. I'm sure I ran a lap or two around the asphalt oval behind our school, but I don't remember it. Once I got to high school and could no longer to high jump due to my back surgery, I still joined the track team, but started to run. I was a mid-distance runner (these long gams do not have a quick turnover) doing mostly the 800m, 3200m relay, and the occasional 1600m. I worked hard, trained hard, and raced hard;  earned some medals along the way, but was just your average casual high school runner (and longtime basketball player who liked the conditioning).
When my senior year rolled around, knowing that it would be my final time playing sports, I worked really hard. Long runs, track workouts, I had such a drive and focus unlike I'd had throughout high school. And, perhaps to my naive surprise, it paid off. The first and only time I ran a sub-6 mile was my senior year. It is still my most vivid track memory to date; passing two girls at the 1300m mark, rounding the curve of the last 200m, and hearing my track coach screaming at me to just keep going. My long legs kicked it in and I clocked a 5:56 for a second place finish. What a feeling!
I would run off and on since high school; doing the occasional 5K here and there, but nothing consistent. Connor gets all the credit for getting us both back into running (he's a former trackster too). In 2015 when he suggested we sign up for the half marathon in Walt Disney World, I was a little trepidatious; it was farther than I had ever run in my entire life. But at the same time, I thought: if not now, when? And knowing that we were in it together, side-by-side, made it all worth it. Also, if I'm being truly honest here, there's no place else I'd rather run my first half marathon than WDW.
The thing I like about running is that, while it's something fun that we can do together, we help keep ourselves accountable and cheer each other on. I enjoy the freedom that running gives you and the challenge of knowing that what I put into it is exactly what I'll get out of it; no one is going to do the work for me except me. It took a little while, but when you find the joy in the journey, you're golden. And if you can't find the joy in the journey, then what are you doing it for? For now, I am simply enjoying the ride.
And that, my friends, is how my whole running journey began. Having completed four half marathons, two 10Ks, and countless 5Ks together, I can't wait to see where it all will continue to take us. We are in it for the long run.