Well hello, friends. It's been a while! This past month has been a whirlwind of running and packing and running and moving…and more running.
Earlier this month, Connor and I said farewell to Princeton and moved into a new apartment that's closer to the city. We've been enjoying a much shorter commute to work, so instead of nearly two hours one way, it's anywhere from 60-80 minutes one way. Overall, we're going to be saving 4+ hours each week with this shorter commute, right as marathon training begins to peak. More time to accommodate the higher mileage!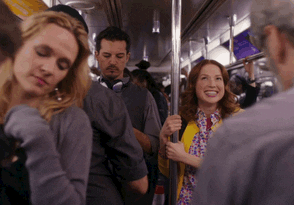 Overall, we've been tackling longer mileage as the weeks go on, hitting about a 2-mile long run increase each week, as well as anywhere from 4-6 miles on Tuesdays, Thursdays, and Saturdays.
This past Sunday we did an 18-mile training run with the New York Road Runners in Central Park. Three laps around the park – sounds easy enough, right? The 6-mile loop included 3x up Harlem Hill as well as 3x up the Cat Hill. We kept hearing people say that if you can get through those 3 loops, hills and all, you'll be ready for the marathon. And I gotta say, I kinda believe it. We tackled each hill acutely and got up them with strength and determination I'm not sure even I knew I had. The last time up each incline was obviously a little slower than the first time, but all of our walk segments fell right before or immediately after reaching the top, so we activated our glutes to keep driving our legs up the hills.
Before this, 16 miles was our longest run. We were ready to finish by the time we passed 90th Street on the last loop, curving toward the finish line. Our official time was 3:29:25 (we tied!) which came out to about 11:22 minutes per mile. We finished feeling strong and a little tired, but overall felt better than we'd expected. Considering we ran a decently hard 4 miles the day before and the fact that it was full sun and hit 80 degrees while we were running through the park, we are very happy with how we did and are feeling confident about where we are in the training cycle. While we skipped/modified some shorter runs due to moving, we were literally moving around enough and doing lots of stairs which I think has helped us out.
Our fueling plan has also been on point. We did 3 GU Energy Gels (campfire s'mores, cherry lime roctane, and toasted marshmallow) and one package of Clif Bloks (spread out to 1 per mile for the last few miles). In combo with water, Nuun (which we fill our bottles with), and the Gatorade on the course, it's been working out quite well for us. Fuel early and fuel often has been our MO.
On tap this weekend: our first of two 20-milers of the marathon training cycle. Here we go!